Darrell Hughes - Wave 1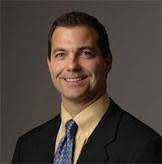 Darrell Hughes

CEO
Aurora Plastics


Former VPGM of Avery Dennison's NA Region


Aurora Plastics, headquartered in Streetsboro, Ohio, is a leading producer of customized rigid polyvinyl chloride ("RPVC") compounds. Aurora serves extrusion and injection molded customers throughout North America. Aurora provides industry leading quality and service through highly automated manufacturing facilities in Ohio, Massachusetts, North Carolina, and Quebec, Canada.

Transitioning as the New CEO Entering into a Related Industry:
Managing at the CEO & Board Level & Leadership Development for a PE-backed Leadership Team
"After 5 successful years at Avery Dennison with various promotions and leadership awards, I was seeking more insight as to how to better manage a vast, complex array of matrix stakeholders and insight into more effective board management and other complex matrix structures.
I selected Gary Myszkowski to serve as my executive coach. Gary brought his extensive experience in gathering, consolidating and focusing feedback on a few of the most impactful areas of improvement. Gary was a great fit for my style of inquiry and continuous learning. His experience in large complex organizations was evident from the start. The enhancements and adjustments we made together have also helped me in my current role as CEO of a rapidly growing private equity-backed company.
In 2017, I re-engaged Gary to conduct a similar but far more broad assessment of my top leadership at Aurora Plastics. Gary brought his hands on-style, proven tools and extensive experience to this assignment. This was a first exposure to coaching and development for several on the team and Gary showed his agility in working with a wide array of personalities and leadership experiences. Gary and I presented the summary findings to my board and several of the leaders have made solid progress following these sessions.
I would recommend Gary as an executive coach or C-suite leadership team assessor. Gary is a good business partner and thought partner when it comes to leadership development."
### July 2019 ###
Wiznami Corp. is an a senior executive coaching service based in Naples, Florida.