Key Questions for a Strategically Managed Business
Diagnostic 2: To what degree are we (and should we be) a strategically-managed business?

First, if we need a business strategy (Disciplined Growth and beyond*), is strategic planning an event or a living process? By "event" we mean that the strategic planning process is meaningful for only a few short weeks but it then becomes a completed task and the strategy is not revisited for another year. Or is the business strategy a "living document" that organizes our mental model of the business and is revised as circumstances change?

"The ability to learn faster than your competitors may be the only sustainable competitive advantage."

Arie de Geus – former coordinator for Group Planning at Royal Dutch Shell, early pioneer in the use of scenario planning in strategic planning, and author of the award-winning bestseller, The Living Company (1997).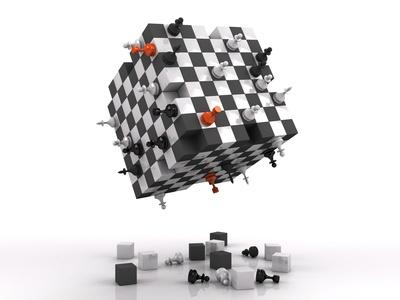 At What Level of Detail Should We Revisit or Create the Business Strategies?
For those at the Disciplined Growth Stage of the business life cycle and beyond, there are an accepted set of strategic questions that should be answered in order to develop an informed and comprehensive business strategy. For some clients, this is an informal discussion where the appropriate structure and level of detail and involvement will only be apparent upon reflection after a private session with the executive coach. For others, it may require a formal review of the strategy with designated "challenge teams." An experienced executive coach will help the new executive select whether an intervention in this area is desired and necessary. They will also ensure that whatever intervention is selected is not over- or under-engineered. Many new executives prefer to engage in some form of strategy review because it gives him or her a rare opportunity to identify who on the executive's team are strategic thinkers and who are not.
The research suggests that many executives are wise not to make strategic changes during Wave 1. But the need for a strategic review may become more apparent during Wave 1 and implemented in the Immersion stage.

* Before the Disciplined Growth Stage, businesses are pursuing almost every opportunity that emerges. Until an executive team begins to decide on what opportunities it will pursue ("a sweet spot") and what opportunities it will not pursue even though it has the capability to pursue (because it is not profitable, dilutes our resources, etc.), there is no established strategy. Strategy is about making choices among things you are capable of pursuing and where you can hopefully win, but not choosing "everything" you are capable of.
---
Links to A Sample of Diagnostic Tools
2. Key Questions for a Strategically Managed Business (Current Page)
###
Wiznami Inc. is an a senior executive coaching service based in the greater Chicago area.