Example 2 - Rebuilding the Executive Team to Design and Implement Change
Examples of the Change Agent Executive / Independent Coach Partnership
* All identifying information for each individual and their business in these examples has been changed to assure anonymity. Any similarity between these examples and someone you may know is an indication that these experiences and situations are not that uncommon.
Precipitants to Engaging an Executive Coach

The challenge in Chris' new role was to awaken his sleepy business unit from its internal focus and complacency and to catch up to its competitors who were actively responding to a service industry that was being quickly transformed by the internet.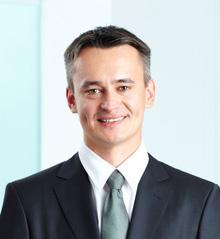 Chris was recruited from outside this multinational organization from another industry which had faced similar challenges. After proving that he could produce results in a smaller business unit in the company's culture, Chris was soon promoted from within to help a core business unit become more competitive as the world changed rapidly around it. This promotion was a huge step up in breadth and depth of span of control. To ensure Chris' successful transition, an executive coach was to be engaged. Chris selected me from the several candidates offered to him.
The business historically had provided profession-specific information in bound hard copies that would then populate the libraries of individual professionals, professional practices, or facility libraries. Then the possibilities of the internet and cloud technology emerged. The same information now was increasingly being compiled and edited differently, provided over the internet, and the competition seemed to have established first mover advantages.

Situational Analysis and Executive Development Assessment

As a result of conducting a series of 360° feedback interviews with more than 16 key stakeholder's to Chris' role, several themes became apparent:

1. Upper management wanted Chris to react to disruptive change without being disruptive.

The primary dilemma Chris faced was the pressing need to implement change ASAP in stark contrast to the paternalistic culture of this European-based company. From Chris' previous experience in a related industry outside of this current business, it was apparent that most of the business processes would need to produce the professional information in a shorter amount of time, through entirely different distribution channels, and organized in ways for ease of use by end-user professionals. The Board of Directors and the senior executives appeared to have an intellectual understanding of the need for change, but they also expressed a strong distaste for the required disruption of people's lives, careers, and personal loyalties in order to implement those changes. They wanted some sort of stepwise transformation in a short period of time without blood on the carpet. This was especially true for their consideration of long-tenured employees who had been loyal to the company. Chris' business unit was viewed as test case or experiment for the rest of the organization facing similar challenges in different services and markets. To make matters even more interesting, his boss managed his business unit previously under the old business paradigm. Oh, and in addition to remaining competitive by making the transition, top management wanted to also capture market share.
2. Chris had created a huge dissatisfaction with the current state but had not created a shared vision of the intended future state.

Because of Chris' strong back ground in business strategy and his appropriate self-confidence, he was able to use facts and logic to create a compelling story for the need for change. By taking a more external focus and drawing from outside benchmarks and out-of-industry examples of similar radical industry changes created by the internet and the dangers of responding too slowly, he created a sense of urgency particularly with upper management. While the vision for what the design and process requirements would need to be in the future state were very clear to Chris, other managers had no reference points to use to easily comprehend this vision. Chris would have to bring them along and have them own building of the future.
3. Chris' ability to lead the change at the right levels of influence was hampered by his reluctance to develop his team and delegate important tasks to them.

Chris was used to smaller management jobs where he could easily keep his finger on the pulse of what was happening in the front lines. Now managing other executives, he was farther removed from the front lines and needed to trust that his executives' assessments of their portions of the business were accurate, insightful, and reasonably balanced. He needed to trust his team members and he couldn't, as many of them were untested yet in leading and implementing change. Developing his team would detract from the time he had available to influence horizontally and up. Until he was able to unleash his team, he was unable to fully leverage his insights and the abilities of his entire business unit team.

The Individual Development Plan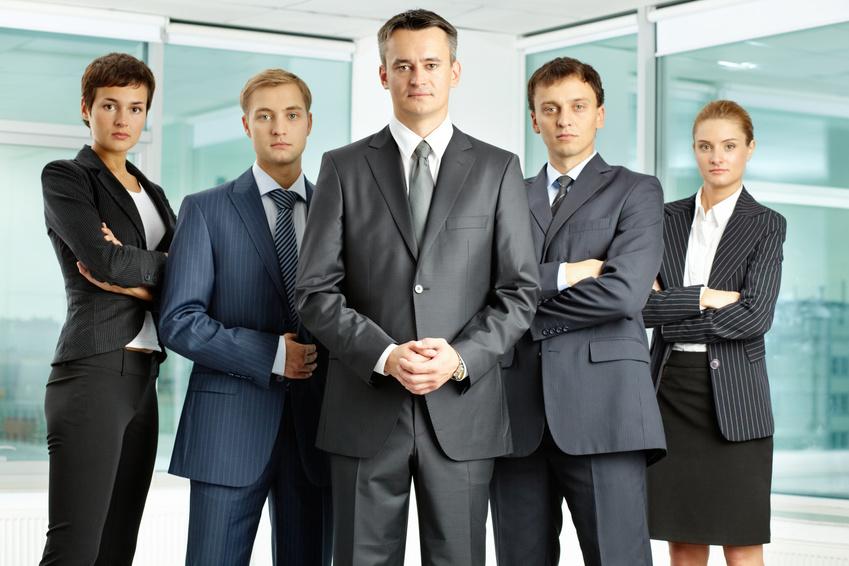 Having discovered that the resistance in the organization to change in his business unit was stronger, more intractable, and involved more stakeholders than he first imaged, Chris needed to engage his team to analyze the root causes of underperformance, resistance, and the organization's or individuals' abilities to change.
The first finding was that many of the employees were uncertain that they would be successful in making a successful transition into the new world and have the support and patience of business unit management while they let go of old skills and practices and learned new ones.
This fear was only heightened when the requisite skill sets and experiences had to be recruited from the outside due to time constraints. The visible presence of the new interlopers threatened much of the implicit business performance culture. Many of the employees concluded that 'what made us successful in the past may not make me successful in the future.'
Chris needed to provide obvious time, resources and support for employees to learn the new skills, but also within a brief window of time. Once employees were performing the new skills and processes, Chris needed to identify early successes where front line employees were obvious early successes in making these transitions and then communicate these success stories to other business unit stakeholders.
In process of testing the organization's abilities to change, Chris also discovered that some of his team members were incapable of developing a sense of urgency, trust, and a "following" in their respective teams in order to move the changes forward. Chris had no problems identifying who these "tweener's" were in the middle of the leadership bell curve. They were good, but not good enough for this challenge. Chris' challenge now would be to "influence up" and prepare upper management for the reassignment or termination of what upper management considered to be otherwise loyal executives. The coaching process allowed Chris to evaluate alternative influence strategies and learn from his influence efforts over time. Ultimately, he was successful in "high grading" his team.
Once Chris had his reconfigured leadership team established, he was coached to tell them that they were "the team" that would be in the same "life boat" and succeed or fail together. They could stop looking over their shoulder and question whether they had made the cut. This team would now finish fleshing out what the future state looked like and the implementation plan to get there.
The mini-360 progress evaluation based on a publically-appropriate version of Chris essential development efforts showed that he was quickly growing from good to great. He continuing developmental challenge was to enable and leverage his leadership team.
The last major portion of Chris' development plan focused on teaching Chris how to coach his managers and leverage their abilities through more effective delegation. Chris had to overcome his past military training which, under stress, appeared as a highly directive leadership style. Instead, he was coached to model the kinds of conceptual frameworks his managers should be using and the kinds of questions they should be asking as they designed and implemented the change plans, without being highly prescriptive of how they carry out those plans. He needed to set goals and boundaries, but let his executives determine how to get there.
By letting go, Chris shifted his efforts to repeatedly communicating the rationale for the changes, the desired outcomes, and the expectations for the involvement of all employees across the geographically dispersed locations of his business units in several different countries on different continents. He also invested more time in influencing the perceptions and expectations of upper management to allow his team the time and resources necessary to realistically implement sustainable change.
The reward for success was the opportunity to do more work.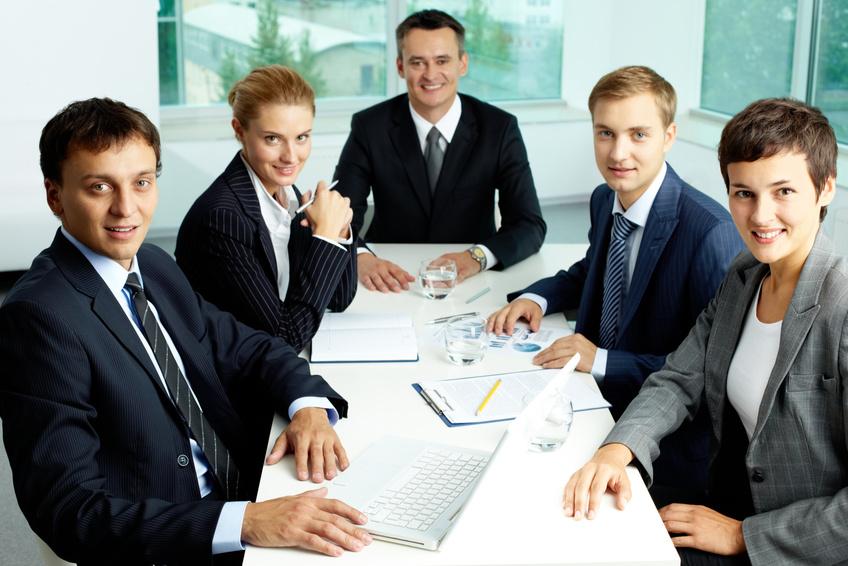 As the early success stories began to become more numerous, upper management could see that the changes were actually producing the intended business results. Upper management began to suggest "If the new processes were working here, better to clone them to the other business units as soon as possible so the entire business could benefit from these changes." As a result, Chris' next challenge was to not let upper management pillage his leadership team and reassign them with intention of cloning the results before the team could stabilize and at least begin to institutionalize the changes in Chris' business unit. Our last coaching discussion focused on how to enlighten upper management to the journey of influence and change management that had to occur deep in the business unit that could not be avoided, short-circuited, or simply cloned by reassigning select executives. It was a journey each business unit would replicate in its own way, with guidance from experienced internal executive leaders, and each would take time.
By building greater patience with top management to allow the changes to spread in a thoughtful and managed way, Chris was eventually promoted to a senior management position above his previous immediate boss. His accomplishments did not go unnoticed by others, and several years later, Chris was soon successfully recruited aggressively by another multinational company.


From Chris' perspective, it was time for a bigger challenge. His legacy was the template for the leadership of the business transformation.
Wiznami Inc. is an a senior executive coaching service based in the greater Chicago area.