Felix Davidson - Individual Senior Executive Coaching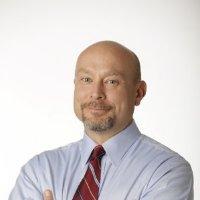 Managing Director, Brokerage Operations
TD Ameritrade

After the coaching was completed, Fekix advanced to become

President TD Ameritrade Clearing Inc.
He is currently the Chief Operations Officer to Bridges Trust.


TD Ameritrade is a broker that offers an electronic trading platform for the trade of financial assets including common stocks, preferred stocks, futures contracts, exchange-traded funds, options, cryptocurrency, mutual funds, and fixed income investments.

TD Ameritrade® is the registered trademark of TD Ameritrade IP Company Inc. Omaha, Nebraska.

Transition to Role to Influence Key Stakeholders to Transform the Service Culture from Transaction-based to Relationship-based

"Gary was my executive coach for a good period of time and significantly aided in my professional development. I am admittedly not an easy one to coach but Gary did a masterful job and I have realized the benefits of his work. I highly recommend Gary for his ability in this area."
### June 2007 ###

Wiznami Inc. is an a senior executive coaching service based in the greater Chicago area.