Karen Evens - Immersion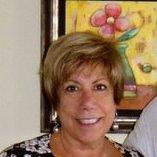 Karen Evens



Senior Director Human Resources
Linksys Division of Cisco Systems


In 2008,
Cisco Linksys
was the worldwide leader in wireless and home networking. The compnay employed 600 employees in five continents. It was a division of Cisco Systems and the largest acqusition by CIsco at that time.
Linksys° was previously is the registered trademark of Cisco Systems and is now the trademark of Belkin International Inc of California.

Quickly Realigning the Business Strategy to Begin "Disciplined Growth" at Cisco-Linksys:

A Whole New Meaning to the First 90 Days
Mike Pocock was hired as the Senior Vice President and General Manager of Linksys in May of 2006, replacing the two company founders. After personally interviewing over 100 people inside and outside of Linksys and Cisco, it became apparent to Mike that we needed to make a number of fundamental strategic decisions - and not in what had previously been a more top-down way. Mike and I came to the conclusion that we had to quickly engage a critical mass of Linksys senior leaders to implement a more disciplined global growth strategy, develop a 3 year strategic plan, and build the foundation of a leadership team that could drive the company to success.

In a very short period of time, we needed to come to terms with our DNA, break down silos, understand how we would create more value for and with Cisco, develop a common acceptance that we needed to change, and develop a shared vision of where we needed to go in the future. Within 90 days, we needed to engage more than 100 key stakeholders in developing a fully integrated global growth plan on a go forward basis aligned with the efforts of Cisco. Mike and I concluded that we would get there through a series of off-site meetings.
I engaged Gary Myszkowski to collaborate with me and Mike and lead the design and facilitation of two critical off site working meetings. The first two day session (with 45 participants) focused on establishing the case for the need to change and appreciating the current points of view and experiences of each of the three business units, the four global regions, and a number of supporting functions. At the end of the meeting, Mike assigned several teams to begin the more detailed preparations necessary to build a business strategy and prepare their deliverables for the next meeting.
The second five day meeting included additional key stakeholders and (with 65 participants) involved considering alternative paths to our growth goals, challenging and selecting among the alternatives, and reorganizing the participants to form a number of Tiger Teams to begin the detailed strategy development work.
In collaborating with Mike and me, Gary was quick to understand the challenges we faced in leading the change effort under a very short time frame. The apparent depth and breadth of his experience allowed him to adapt the meeting designs and facilitation to our emerging needs. After each of the meetings, a number of participants commented that these were the best facilitated meetings they have ever attended.
For anyone involved with leading change and wanting to use a highly participative meeting to engage their leaders, develop a common vision of the future, and ownership for the plan point forward, I would recommend using Gary as the meeting designer and facilitator.
### 2007 ###

Wiznami Inc. is an a senior executive coaching service based in the greater Chicago area.